Welcome to Cricket Web's gaming section, test your knowledge, memory and boundary hitting ability in a selection of fun filled games to keep you busy for hours!

There are currently 157,395 people registered with CW Games!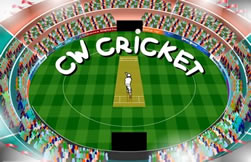 CW Cricket
The latest and greatest addition to Cricket Web family. This long awaited flash cricket game is sure to keep you entertained for hours on end! Slog a six, perfectly time a cover drive for four or scamper through for a single, you can do it all in this new state of the art flash game. Take your favourite side for a test drive today!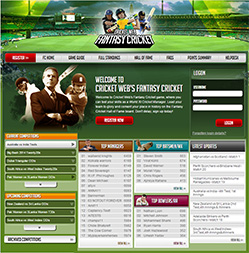 CW Cricket Quiz

So you think you know your cricket? Try our great new quizzes. No matter what your interest in the greatest of all games we have a quiz to test your knowledge. In fact we currently have 14 quizzes for your enjoyment!

CW Memory

Test your memory with this classic and reinvented board game. The aim is simple; match all the pictures of modern cricketing heroes, one by one. The catch is you canít have any two pictures showing at the same time. Your score is based on the level you play, the quicker you complete the board and how many mistakes you make.