Angikaar C | 7:27pm gmt 22 Mar 2011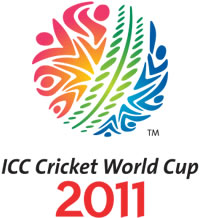 So there we have it, gentlemen. Finally, the top eight teams, all with a shot at the ultimate prize. Despite Pakistan, New Zealand, Australia and Sri Lanka trying to prove otherwise, the teams in Group B did try and prove that the group stage was not a complete farce as it was widely thought it would be. A round of honour, in that regard, must go to England who are being called 'next only to Pakistan' for ensuring that most of their supporters have no nails left.
A slight preview on what we have on our plates in the next few days:
1st Quarter Final:
Pakistan vs West Indies
08:30 GMT, Dhaka, Wednesday, March 23rd
However magnificently Pakistan are playing and despite them bringing an end to Australia's 34 game winning streak, they can never be called 'favourites', in the truest sense of the world. They are just
that
kind of team. A blip against New Zealand proved yet again that they can still live up to thir favoured 'mercurial' tag. West Indies are likely to have Gayle and Roach back into the team. It's going to be tough for the Indies but you wouldn't put it past them. Especially if Gayle comes out swinging.
Players to Watch: The usual suspects -
Chris Gayle, Kemar Roach, Kieron Pollard, Shahid Afridi, Umar Gul
2nd Quarter Final:
India vs Australia
09:00 GMT, Ahmedabad, Thursday, March 24th
Licking your lips already? It's actually a shame that these two teams are meeting at this stage: the proper stage should have been the final or at the very least, the semi-final. But leave all that aside, this is
THE
match. Miss out on every other quarter-final match but ensure you call in sick to watch this one. India are still favourites, they are still playing at home and they still have potentially the most destructive batting order in this Cup. But some of that sheen has been lost with some unconvincing, insipid victories against the minnows and West Indies and that mad last-over fiasco from Ashish Nehra. Australia may have been defeated by Pakistan, but would anyone in their right minds, bet against them? Ponting will want to channelize his pent-up recent frustration and this is the perfect stage. 2003 World Cup final, anyone?
Players to watch:
Harbhajan Singh who always seems to lift his game when he sees Aussie colours. Shaun Tait, Mitchell Johnson and Brett Lee's battle against the Indian batting. Expect some chin music!
3rd Quarter Final:
New Zealand vs South Africa
08:30 GMT, Dhaka, Friday, March 25th
On paper at least, South Africa. Yet, as a cricket fan, one will remember that one word has forever been associated with the South African cricket team, a ghost they've been unable to exorcise despite repeated attempts, which has reared its ugly head up again after that narrow defeat at the hands of the English, a few days back. New Zealand will certainly be familiar with this ghost and it might be the most potential weapon they have in their ranks. With Vettori back to lead the team, New Zealand will look to cause to a repeat of the 2003 WC when a Stephen Fleming inspired master-class stopped a rampaging South Africa.
Players to watch:
Brendon McCullum, Ross Taylor, Daniel Vettori, Imran Tahir, Dale Steyn, Morne Morkel
4th Quarter Final:
Sri Lanka vs England
09:00 GMT, Colombo, Saturday, March 26th
Can England back themselves? They have the nerve no doubt, but can they step up their game? Again, despite Sri Lanka possessing home advantage and those three mystery M's (Mendis, Malinga, Murali), it is significant that the two games that England lost were against the minnows: Bangladesh and Ireland. When it comes to the big teams, England have shown a peculiar tendency of fighting till the very last inch and even running away with it, when they sense an opening. Sri Lanka should be wary, this England is not the England of old. At the very least, expect another nerve-wracking, nail-bitching matchup, after all, it's England!
Players to Watch:
Angelo Matthews, Mahela Jayawardane, Lasith Malinga, Andrew Strauss, Eoin Morgan, Graeme Swann