Martyn Corrin | 6:16am gmt 19 May 2010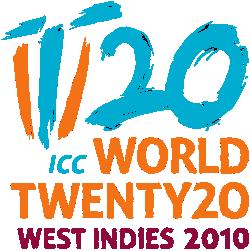 Cricket Web presents the Best XI of the tournament comprising the players with the best performances.
Mahela Jayawardena
If it was the "DilScoop" that carried Sri Lanka last year, this Twenty20 World Cup for Sri Lanka was carried by the silken grace and the elegance of the classy Mahela Jayawardena. Volunteering to open he proved successful and it was a delight to watch his sublime knocks. Although he tapered towards the business end of the tournament, his 81 against New Zealand on a difficult pitch, his superb 101 against Zimbabwe and his magnificent 98* not out against the West Indies were gems. Scoring 302 runs at an average of 60.40 with a phenomenal strike rate of 159.78, he has done enough to put him as the first choice opening batsman.
Salman Butt
There was no doubt that he had the talent, but struggled to show the consistency in the international arena. Nevertheless he displayed some much needed maturity and levelheadedness this time. He played some important knocks along the way and was extremely unlucky not to lead his team to a win against New Zealand when he finished an unbeaten 67 not out. His returns of 223 runs at a strike rate of 131 helped a long way in Pakistan reaching the semi-finals. One can only hope that this is just a start to better things in the days to come.
Suresh Raina
India may have come a cropper in this T20 World Cup and most of their batsmen went home with their tails between the legs. Suresh Raina however was the shining light in an otherwise dismal Indian campaign. He curbed his natural instinct in the game against South Africa and scored a classy hundred and finished off his campaign in style with a neat 63 of 48 balls against Sri Lanka. However he needs to improve his game against short pitched bowling, which would see him play more match winning knocks for India. Averaging 43.80 with a SR of 146 , Raina finds himself filing the crucial number three spot for the CW Best XI.
Kevin Pietersen
Baby, Jet lag, flying back from Caribbean to Europe in two days, nothing could stop him from stamping his mark on this world cup. KP delivered every time he walked out on the field and literally took the game away from the opponents. Having failed to kick on in the league stage, KP made amends with a match winning knock of 73 against Pakistan in the super eights and followed that up with a scintillating knock of 53 against the South Africans, where he treated Dale Steyn with utter disdain.
With KP Jnr's arrival he flew back and was back for the all important Semi Finals and shrugged off his jet lag by smashing the Sri Lankans to all parts of the ground. The final was scripted perfectly for him and he literally smashed the Aussies out of the reckoning and helped England win their first world title. There were no surprises when he was declared the best player of the tournament and for all purposes this was Pietersen's tournament.
Eoin Morgan
Eoin Morgan was the man for the moment. He lived up to the slogan, cometh the hour, cometh the man, In the league stages he showed his promise with two measured knocks of 55 and 45 against the West Indies and Ireland. He followed that up with crucial knocks against South Africa and New Zealand. The New Zealand knock was vital which took England to victory in the absence of Pietersen and during the finals he calmed the English nerves with a short and sweet knock that helped England cross the finishing line. England would be better served if he can bat up the order a little higher than his current spot and if that happens we are sure to see more of this talented batsman performing on the big stage.
Michael Hussey
Michael Hussey is fast developing a reputation as the best finisher of the game. His contributions were of immense value for Australia in this tournament. Every time he walked out to the middle he either had to dig deep or bail Australia out of trouble. He played a valuable knock against Bangladesh which saved Aussies the blushes against the tigers. However he saved his best for last when he lived up to his title of Mr. Cricket and blasted Pakistan out of the tournament. He probably played the best innings of the tournament to score 60 of 24 balls when all seemed lost for Australia. It was indeed sad that he did not end up on the winning side.
Kamran Akmal
Probably one of the better tournaments for him both behind and in front of the stumps. He was flawless behind the stumps with a total of nine dismissals, three of them stumpings and was the most successful keeper of the tournament.
His batting was reasonably consistent and he delivered in crunch times for the Pakistanis. He started off with a 73 against Bangladesh but did not make a contribution for the next three games. However his crucial 37 against South Africa in the final super eight match and his superb fifty in the semis against Australia brought him back on track.
When everyone thought it was auguring well for him and the Pakistanis before the finals, Michael Hussey gate crashed the Pakistan party to cut shot their stay with a scintillating knock. Nevertheless this was a great return for Akmal and he takes his place as CW XI's wicket-keeper. Although Craig Kieswetter ran him really close. It was a tough choice and Akmal's better returns with the gloves nudges him just ahead of Kieswetter.
Steven Smith
He looks like a kid next door and it would be hard-pressed to think him as the next Shane Warne, however he had a great time this tournament and confused the batsmen with his guile and variety. He ended up taking 11 wickets in the tournament and also won a man of the match award against the West Indies. Being the only classy leg spinner and coupled with his late-order hitting, there were no real contenders for this slot and Smith was an easy choice to pick.
Graeme Swann
If Smith was the new kid on the block, Graeme Swann went unnoticed with his 10 wickets. He is no spring chicken but his variety and the way he used his offies were superb. Most of the batsmen had difficulty picking him and with his hard-work, perseverance, skill and his hand in setting up games for England while bowling first makes him the second spinner in the best eleven. His crucial spell in the semis merit a special mention when he displayed superb control to prize out Kumar Sangakkara which helped a long way to England?s march to the finals.
Dirk Nannes
Finished the tournament as the leading wicket-taker with 14 wickets and ended up taking a wicket in his opening spell every time. The only time he did not do that was in the semi-finals and finals and promptly Australia ended up losing the finals and it required a little Hussey magic in the semis. His best game was against Bangladesh when he took 4/18 and helped Australia defend a modest total. The other time he made a huge impact was against the West Indies when he ripped their heart out taking out the dangerous Chris Gayle during the first over of the game. Nannes is fast improving as a great limited overs bowler and for a person who started so late and to end up as the leading wicket-taker in the T20 World Cup was indeed a splendid achievement.
Ryan Sidebottom
Another under-rated cricketer who gave his best, along with his bowling counterparts he was one of the chief architects to setup games for England. Two of his best performances came against South Africa and Australia. Against South Africa he finished with figures of 3-23 and picked out crucial wickets to dent their chase and against Australia in the final he prized out Shane Watson and Brad Haddin very early to give England a huge boost. Finished with 10 wickets at an average of 16 with an economy rate of 7.44 and was consistent all along the tournament, he gets the right to share the new ball with Nannes in the best eleven.
12th Man : Craig Kieswetter
: It was extremely tough to leave him out, which makes him the twelfth man for the CW team.